Will There Be eLearning In 2022? Know The Upcoming Trends!
Posted by

Categories

Blog

Date

September 27, 2021
So, what are the top eLearning trends for 2022?
Since there are only three months left until next year arrives, it's a wonderful time to reflect on the real eLearning trends for 2022. Let's together apprehend what we thought of achieving in 2021, what we have attained, and what is expected in the coming year.
Every year we hear about some kind of educational technology that's going to transform learning and training. But, the industry looks pretty much similar to how it looked 40 years ago. Why is that the case? Shall we review what is needed to disrupt the educational sector?
We are going to talk about some promises that were made this year but never fulfilled. We will try to understand what went wrong, where, and how!
Let's get started!
eLearning Trends and Predictions
So, what are the top eLearning trends for 2022?
The past three years have been very detrimental to both commerce and livelihood. With the Pandemic seizing hold of the world, institutes globally have been urged to review current strategies to supply their regular services to the users. Undoubtedly, the educational sector went over and above to think of ways to stay arranged.
The learning and teaching sectors brought in many new technologies and techniques to adjust to the new environment. Virtual training, mastery-based learning, learning management platforms, AI implementations, micro-learning, gamification; there are more examples to give. But before the pandemic, such learning programs were deficient. It appears that only the recent crash accelerated the eLearning process.
The students now prefer learning from home but before the pandemic, no one ever thought about taking online classes, apart from weekends. Only a few institutes offered blended learning environments. Now, it's significant to see what eLearning trends for 2022 are coming in the domain.
How about we gather some insights from the experts to check what major eLearning trends and predictions can grab growth in the future?
Here are the top eLearning trends for 2022!
eLearning trends for 2022: Is Virtual Learning Still An Option?
Virtual learning is still a thing, but many students miss their school. They say there is no alternative to the classroom environment. What's your take on online schooling? Is it more efficient than conventional schooling?
Virtual learning is innovative, it is keeping children safe, but there is no pressure of learning like this is always in conventional classroom environments. There are always distractions. You can't stay punctual; it is monotonous. You find no discipline, no manners, no morals, and no interaction.
The student-teacher relation is one of the best relationships in the world. The daily interaction; teacher teaching and students asking questions, that feeling is irreplaceable. Don't you think it educates them on life skills? Teaches them how to live and behave in a society where people exist not on computers or cell phones but in real life?
What should be done? Should you stop teaching your children online? Not really!
All of your reservations are sensible, but we think a system should be introduced where both conventional and virtual environments are combined in a manner that no loopholes are forsaken. How can it be attained?
Let's talk about the top eLearning trends for 2022!
What Makes a Good Learning Environment for Online Courses?
An ideal online learning course gives an ambiance where students well interact with the teachers via tools. Where they don't fall asleep, feel lazy, or start chatting with friends. So, let's give you some essential yet fabulous ideas that make a great learning environment for eCourses:
Don't underestimate the power of an introduction
Uncover personal stories to inspire them
Design a learner-centered course
Ask the right questions and entertain their challenges too
Give constant responses
Never limit the teaching courses
Do you know why Blackboard, Canvas, and Moodle are the best learning management systems of 2021? Because they are more than just a "camera on" online classrooms. They have an interactive system on-board that offers active chat features, on-demand polls, real-time feedback, and whatnot.
Therefore, one of the eLearning trends for 2022 would be the introduction of some exciting innovations in an LMS.
It is anticipated that by 2024, the LMS market would extend to a brilliant $25.4 billion at a CAGR of 23.8 percent. This is by virtue of BYOD acceptance. BYOD means 'bring your device.' It is crucial as it will help organizations beat a balance between enhanced productivity and risk control.
Forbes gives the news that 60% of millennial staff and 50% of workers over 30 believe the devices they carry from their non-working lives are more potent and prolific than those that come from work. For this reason, the BYOD market is predicted to hit almost $367 billion by 2022.
Adding to the top eLearning trends for 2022, Artificial Intelligence will become a greater part of LMS. Here are some thrilling abilities an AI-powered LMS will have:
Smart course teaching through personalization
Online exam proctoring solutions
Best course suggestions
Customized ways of learning
Course content placement for global audiences
Furthermore, there will be social media integration options. Training modules will become relevant and to the point. There will only be mobile-friendly videos with subtitles and grip on playback speed and audio.
Top eLearning Trends and Predictions
So, what are the top eLearning trends for 2022?
Before we begin our talk on eLearning trends and predictions, let's give a quick introduction to what we do and what we have to offer you.
As we are discussing the future of LMS, we want to say that we have provided some exceptional LMS design services. Just because AI will one day be introduced in learning management systems, we deliver top-notch solutions with AI Integration. You can step into the future today with us if you would like.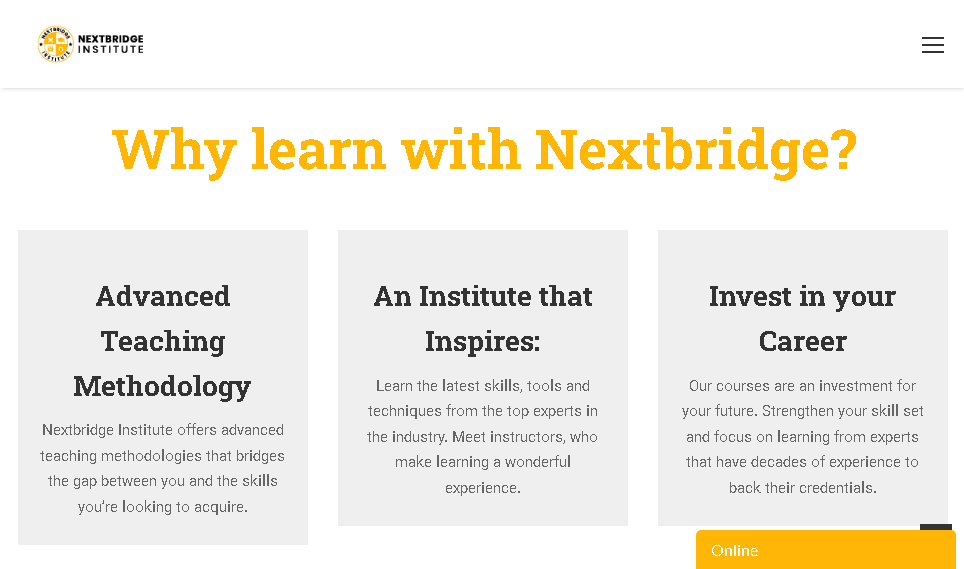 Coming back to our discussion on eLearning trends and predictions, high-impact continual learning, virtual instructor-led training (VILT), 4 Rs of flash eLearning, and blended learning comes on top.
We are so excited to discuss these in-depth with you therefore we welcome you to visit our second series of eLearning in 2022!
Let's talk more about eLearning trends and predictions!