How AI is Doing Wonders for Online Learning?
Posted by

Categories

Blog

Date

May 18, 2021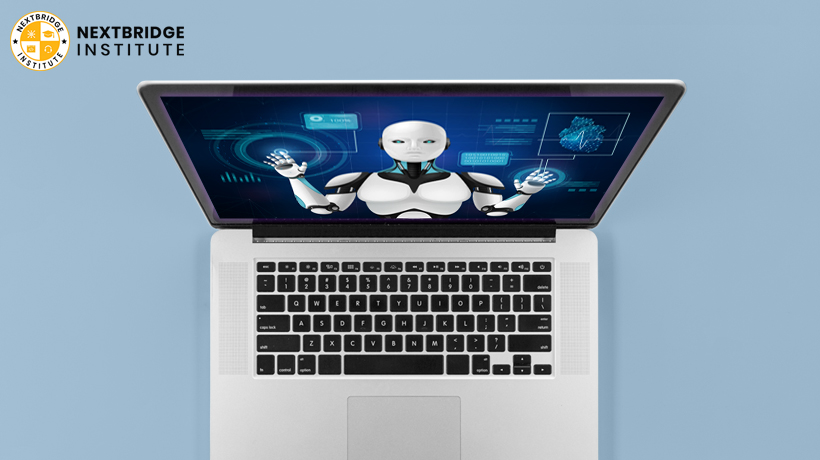 From programming to customer service, social media to speech recognition, artificial intelligence and machine learning have become part and parcel of our contemporary lives. The urge to make life comfortable and smooth is so strong that man has invented smart sensors, self-driving cars, and home assistant devices.
Likewise, the impact of artificial intelligence on learning is considerably increasing. It has enabled us to acquire educational materials in just a click from our laptops and cellphones. You do not have to leave the comfort of your home to attend classes physically; instead, you can virtually take these classes from anywhere.
Let's learn the impact of artificial intelligence on learning online.
Wonders of AI in Online Learning
Educators and mentors are reaping the positive impact of artificial intelligence on learning online as it is improving the experience of teaching and learning alike.
1- Course Material
There was a time when students had a tough time affording education. But today, education materials and learning content are readily available online. Now companies are joining hands with machine learning to promote automation to recommend more relevant lessons to the students.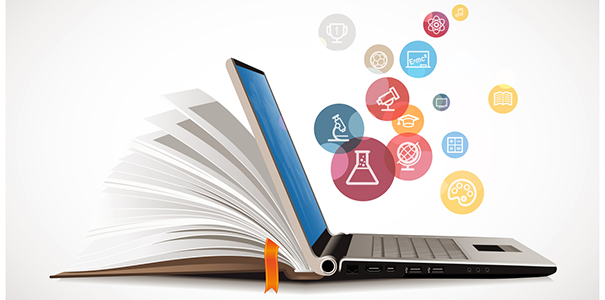 2- Early Learning
The world is progressing at a lightning speed. Parents seem to be in a rush to start the lives of their children even before they are 5 years or less. This is where AI steps in; it offers adaptive learning platforms that bring education to them at home.
3- Writing Assignments
The impact of artificial intelligence on learning seems immense when students who have to write a lot in completing their assignments are offered AI-powered tools like Grammarly and Turnitin. They do an amazing job in assisting students with their writing work and provide great customized solutions.
4- Online Courses
AI in online learning is also beneficial for popular online course platforms like Udemy and Coursera. They are tapping the true potential of artificial intelligence by targeting the students with the right courses. Coursera also provides free counseling lessons to students.
5- Assessments
The logic is very simple; every student is unique then why should they be graded or assessed on the same grading system? That is unfair actually.
AI in online learning is making progress in evaluating every student on different scales. For instance, with adaptive testing, educators can now measure students' skills beyond their academic grades.
6- Experiential Learning
AI in online learning is enabling more and more students to learn through virtual and augmented realities. Their close association with virtual reality and gadgets is preparing them for the future. Moreover, AI is enabling voice recognition and image rendering experiences for children with special needs.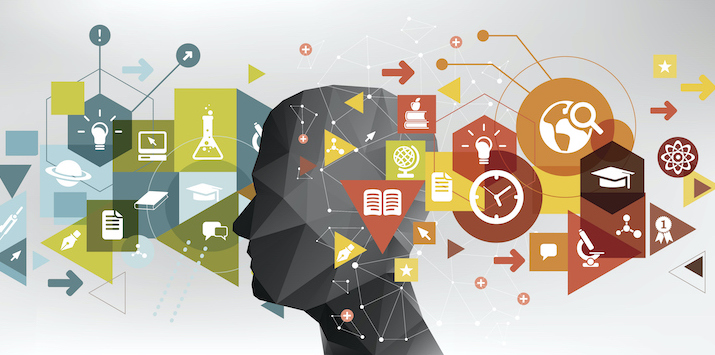 7- Practical Mentoring
The concept of project-based learning is another example of AI in online learning. It is when students are connected to industry mentors and stalwarts at the right time. Multiple e-learning brands are adopting this approach. At the same time, universities like Oxford and Harvard are approaching alumni to work with a team of educators.
8- Hiring and Recruiting
Institutions are now using machine learning to recruit the best minds that can lead the geniuses of tomorrow in the right direction. To give an example, Frontline Education is an intelligent platform that employs analytics to improve recruiting efficiency.
9- School Management
The need for a robust school management platform becomes more urgent after the explosion of countless low-cost schools—especially in Asia and Africa. By pairing and Cloud Technology, administrative tasks like collecting and maintaining student information, recruiting, and tracking attendance have become less time-consuming.
Summing Up
According to a study, it is expected that the application of AI in online learning will increase by 49.5% in a couple of years. This stat is enough to confirm the impact of artificial intelligence on learning. Artificial intelligence and machine learning can assist students and educators beyond academics by carving career paths depending on their goals.
So it only makes sense that we start adapting to the digital transformation of AI in online learning to optimally utilize AI and build a better future for generations to come. Also, if you are planning to learn Artificial intelligence, you can take courses at Nextbridge Institute.